Deliberative Rhetoric: Arguing about Doing
Synopsis
Christian Kock's essays show the essential interconnectedness of practical reasoning, rhetoric and deliberative democracy. They constitute a unique contribution to argumentation theory that draws on – and criticizes – the work of philosophers, rhetoricians, political scientists and other argumentation theorists. It puts rhetoric in the service of modern democracies by drawing attention to the obligations of politicians to articulate arguments and objections that citizens can weigh against each other in their deliberations about possible courses of action.
Chapters
Introduction

Gorgias Reloaded: A New-Found Dialogue between Gorgias and Socrates

Choice is Not True or False: The Domain of Rhetorical Argumentation

Aristotle on Deliberation: Its Place in Ethics, Politics and Rhetoric

Multiple Warrants in Practical Reasoning

Is Practical Reasoning Presumptive?

Multi-Dimensionality and Non-Deductiveness in Deliberative Argumentation

Constructive Controversy: Rhetoric as Dissensus-oriented Discourse

Why Argumentation Should Differentiate Between Different Kinds of Claim

Norms of Legitimate Dissensus

Dialectical Obligations in Political Debate

Virtue Reversed: Principal Argumentative Vices in Political Debate

Rhetoric that Shifts Votes: An Exploratory Study of Persuasion in Issueoriented Public Debates

The Rhetorical Audience in Public Debate and the Strategies of Votegathering and Vote-shifting

Evaluations of Public Spokespersons

Argumentation Democracy 101: Deliberative Norms Made Easy

Non-Truth-Conditional Quantification

Inception: How the Unsaid May Become Knowledge

A Good Paper Makes a Case: Teaching Academic Writing the Macro- Toulmin Way

Generalizing Stasis Theory for Everyday Use

Rhetoric in Media Studies: The Voice of Constructive Criticism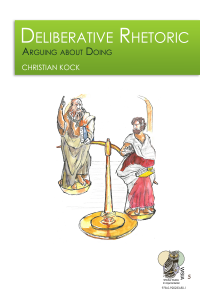 Categories
Copyright (c) 2017 Christian Erik Kock (Author); Windsor Studies in Argumentation
License
This work is licensed under a Creative Commons Attribution-NonCommercial-NoDerivatives 4.0 International License.
Details about the available publication format: PDF
ISBN-13 (15)
978-0-920233-81-8
Date of first publication (11)
2017
doi
10.22329/wsia.05.2017
Details about the available publication format: EPUB
ISBN-13 (15)
978-0-920233-81-8
Date of first publication (11)
2017
Details about the available publication format: Buy a Print Copy